Learn how to make authentic Middle Eastern Baba Ganoush directly from a Syrian chef on Thursday, 6/4 at 4 pm CST.
This dish will be the star of any dinner party and everyone will want to know your secret of how you made the perfect Baba Ganoush recipe from scratch.
**Equipment Required: Cutting board, bowl, spoon, knife **
INGREDIENT LIST: Our top secret ingredient list will be sent to you as soon as you sign up for the class
Join us live… via ZOOM from Mawda's kitchen to yours and explore new foreign dishes we can create together. Starting with authentic Syrian Baba Ganoush.
When you register for the class, a Zoom link will be emailed to you so that you can login and watch the live cooking class.
Each participant is encouraged to turn on their camera to interact with the chef during the cooking class, but of course each participant has the option of turning their video off. Whatever makes YOU feel most comfortable is how we want you to participate in the class.
At the end of each virtual cooking class, each participant will be emailed a link to the Zoom video and a digital copy of the recipe card along with information about the refugee chef.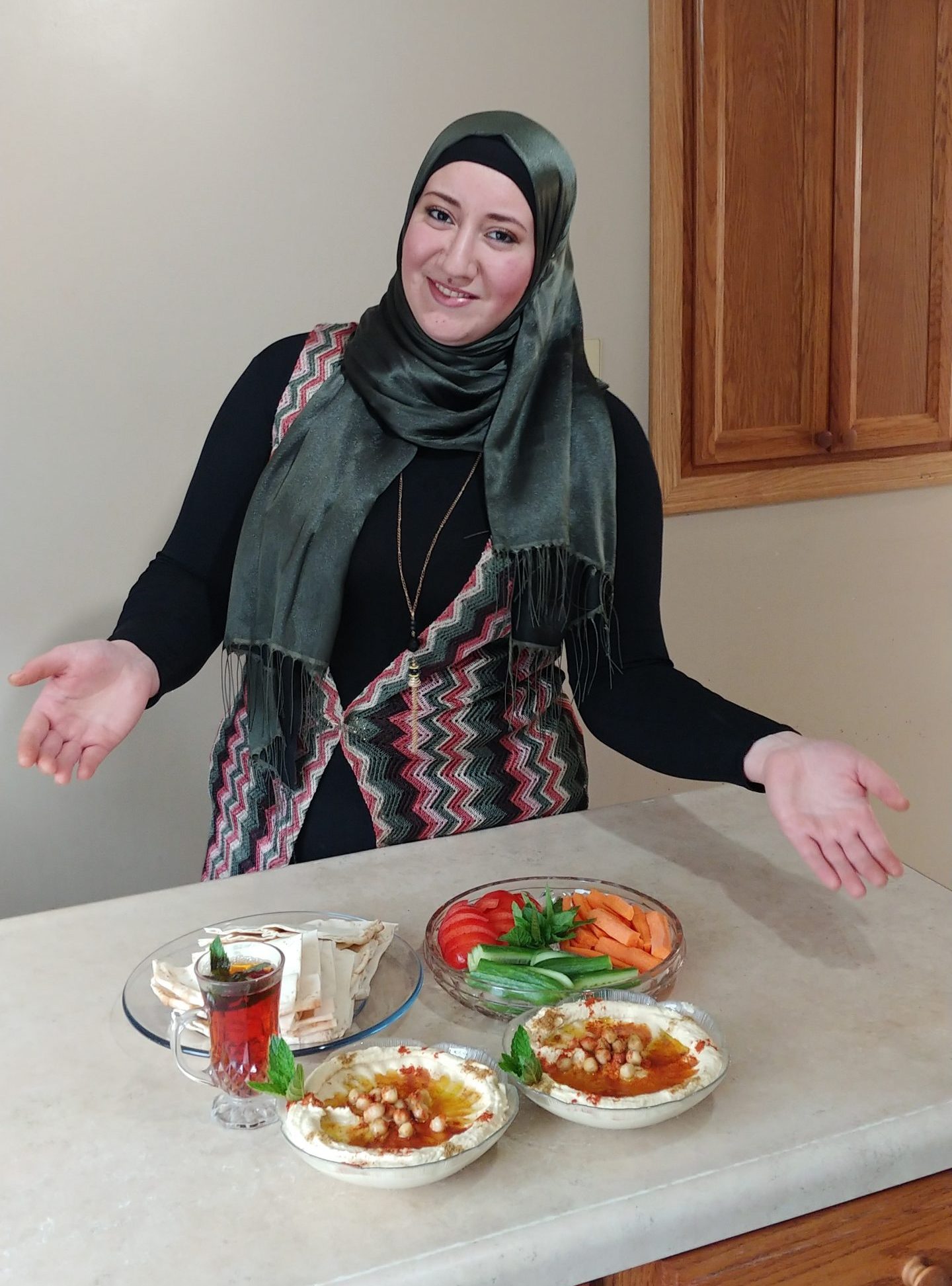 Here is what others are saying
This was a great class. Authentic food taught by a knowledgeable and approachable chef. Thanks!

The virtual cooking class was lots of fun to watch for our whole family! We can't wait to make hummus.

Mawda was a terrific teacher! I loved her "secret ingredient"-what a great tip! My hummus at home is better than ever.

It was really fun. thanks for pivoting to doing these virtually! be well, my friend!
Upcoming Virtual Cooking Classes