Welcoming the neighbor
Cousins Ann Wittman, of Holy Infant Parish in Ballwin, and Delia Andrews, of Ste. Genevieve du Bois Parish in Warson Woods, met the family in mid-November after Wittman saw a call for help on Welcome Neighbor STL's Facebook page.
"Something popped up that they had these two families with small children with specific kid-related needs," Wittman said. With the help of some close friends and family, she collected clothing, shoes and toys and contacted the organization. A translator met up with Wittman at the Wardaks' apartment in Affton.
"We had tea and sat on the rug in their apartment," Wittman recalled. "We had this instant connection with the dad; I felt like we could really help them."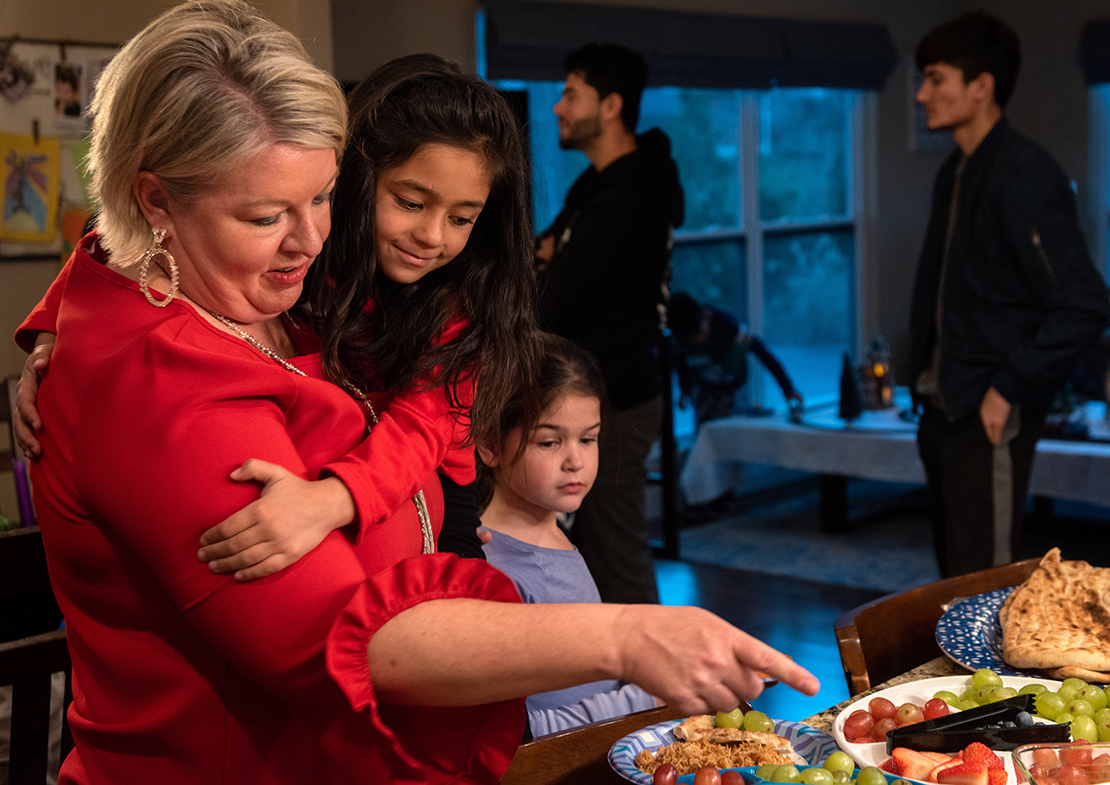 Ann Wittman spoke with Fahima Wardak and her 1-year-old son, Farman, before the start of a holiday party hosted by Wittman at her home in Ellisville Dec. 12. Wittman, a parishioner at Holy Infant Parish in Ballwin, has teamed with her cousin Delia Andrews of Ste. Genevieve du Bois Parish in Warson Woods to help the Wardaks navigate life in their new country. Photo Credit: Sid Hastings