Sign up to Volunteer with Welcome Neighbor STL
Would you like to VOLUNTEER with us?
Welcome Neighbor STL has a number of ways that you can help by volunteering your time, goods, and or resources. Learn more by clicking the button below. Thank you in advance for your generosity.
SUPPER CLUBS HOSTED SINCE WNSTL BEGAN
Every Friday our refugee cooks prepare 100 meals that are delivered to City Hope STL homeless shelter in our Meal Delivery Program.
To date, our donors have raised $50,150 to provide 6,984 meals for unhoused individuals while also helping refugees earn a meaningful income in the process. If you are interested in volunteering to become a food runner, click the button below. 
Two Ways to Help Refugees Arriving in St. Louis
Welcome Neighbor STL provides comprehensive help to refugees in the St. Louis region. The organization led by Jessica Bueler has a philosophy of "leaving the ladder down" to help those in need.
Hover over or click the logo to learn more about the recognition received.
HOW WE HELP DURING COVID-19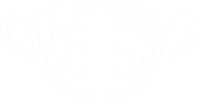 Six women have been producing face-masks for Swift Printing during COVID-19