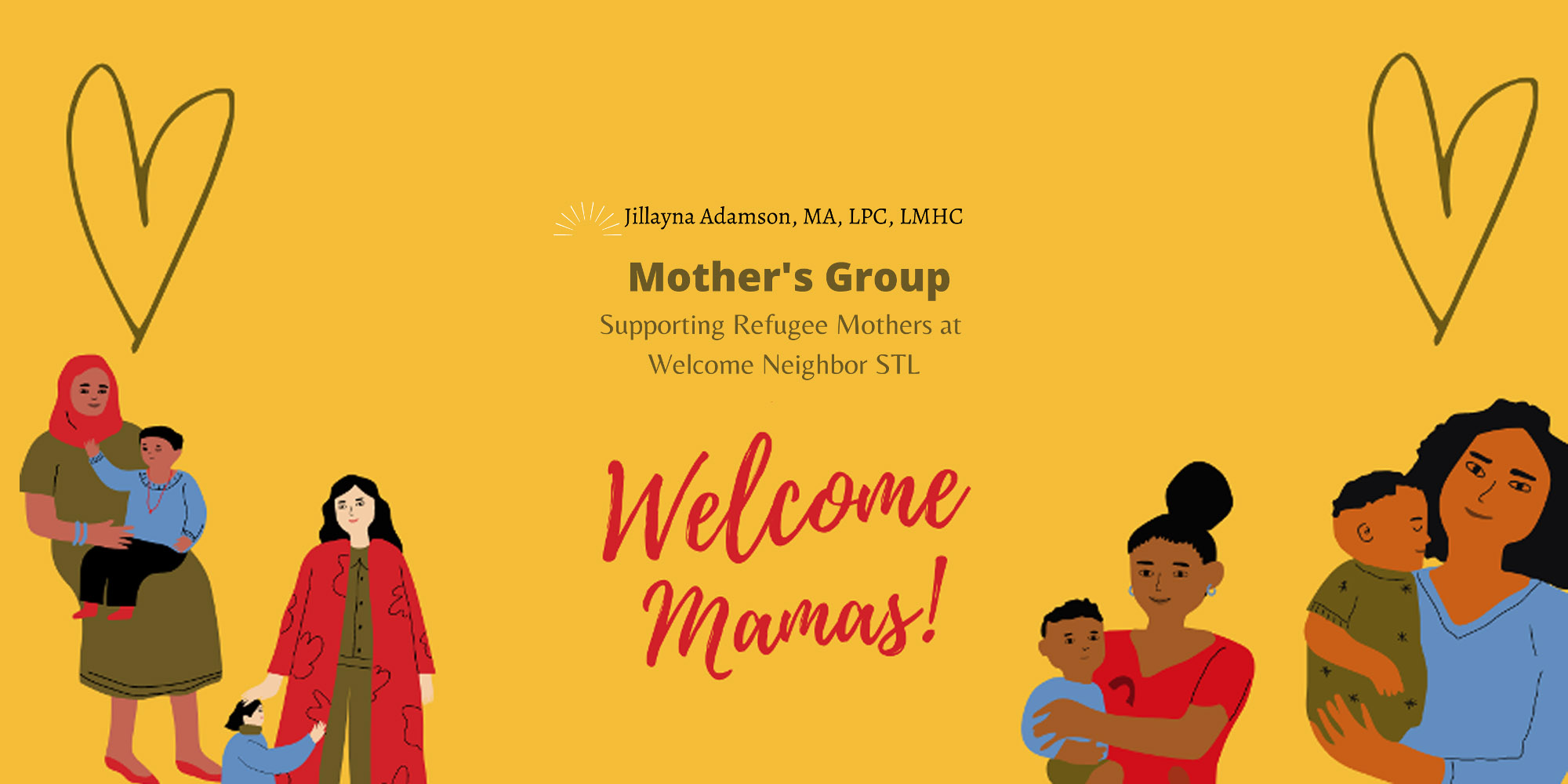 One way that Welcome Neighbor STL helps to support refugee families is by embracing our refugee mothers specifically.
Why it vital for us to go out of our way to help welcome and support refugee mothers coming into St. Louis?
Families facing displacement are at a significantly higher risk of struggling with Depression, Anxiety and Posttraumatic Stress Disorder. In addition to unrest and a lack of safety in home countries, coming to a new country brings forth a number of additional stressors, trauma and unknowns for families.
Helping mothers is a key element in supporting our incoming refugee families as a whole. As primary caretakers, mothers' mental wellness greatly impacts children's adjustment and mental wellness, as well as their likelihood of future mental health struggles. Supporting mothers socially, mentally and emotionally as well as connecting them to necessary resources and supporting them in their mothering role helps set a stable foundation for entire family wellness.
Welcome Neighbor STL provides therapeutic support groups for mothers. The Welcome Neighbor office offers a safe and inviting space for mothers to meet—with and without their children, complete with a small play area and child minding support during groups.
Welcome Neighbor STL's Mother's Group works to welcome refugee mamas and show our support for the unique stressors that mothers facing displacement face and widen the reach of the very-necessary village of mothers.
Jillayna) Adamson, MA, LPC, LMHC, of Bright Tribe Therapy and Wellness is the creator and clinician running the Welcome Neighbors Mothers Group. Jillayna (Jill-anna) is a psychotherapist in St. Louis with a background in Psychology and Anthropology. She specializes in trauma and cross-cultural mental wellness in women/mothers, as well as children.  She is in private practice and is passionate about connecting with and empowering fellow moms through Welcome Neighbor's mama group!