tue24sep9:00 am4:00 pmServSafe Manager Class & Examin Arabic9:00 am - 4:00 pm STL FOODWORKS, 408 N Sarah Street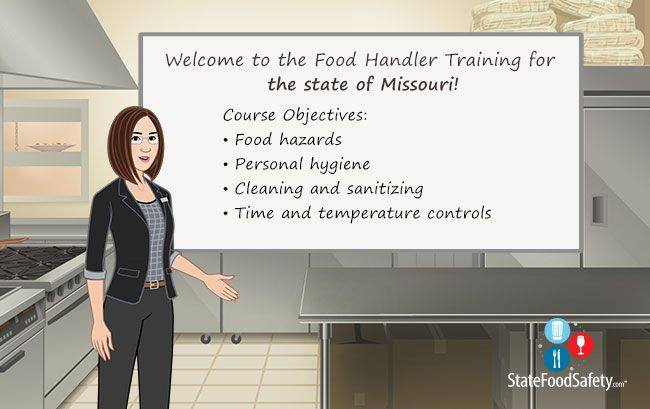 Time

(Tuesday) 9:00 am - 4:00 pm
Event Details

We are excited to announce a one-day ServSafe Manager Class and Exam that will be provided with Arabic translation. This class will be held on September 26 from 9am-4pm at STL FoodWorks, 408 N Sarah Street, St. Louis, MO 63108

Welcome Neighbor STL requires that all of our chefs complete the ServSafe Food Handlers Training or the Managers training before participating in any supper club events. Therefore, it is very important that everyone who wants to cook to complete a ServSafe training.

All written materials and test materials will be translated into Arabic for this one-time event. The class will begin promptly at 9 AM (do not be late!) and will end at 4 PM with a written exam. After each cook successfully completes the one-day class and exam, they will receive their certification. 🏆🏅

The cost to attend the training is $145. This is the certification required by the health department and it is valid for five years.

To participate, please contact Jessica Bueler at [email protected] no later than September 24th. We need each student's name, contact information and payment before class begins. ***IMPORTANT*** Childcare will not be provided so please make other arrangements.

About ServSafe:
The ServSafe Manager Certification verifies that a manager or person-in-charge has sufficient food safety knowledge to protect the public from foodborne illness. Individuals that successfully pass the 90-question, multiple-choice exam will receive a ServSafe Manager Certification and wallet card. The ServSafe Manager Certification is accredited by the American National Standards Institute (ANSI) under the Conference for Food Protection Standards.

نحن متحمسون للإعلان عن امتحان سيرف سافر لمدير يوم واحد وامتحان سيُقدَّم مع الترجمة العربية. ستعقد هذه الدورة في 26 سبتمبر من 9 صباحًا إلى 4 مساءً في STL FoodWorks ، 408 N Sarah Street ، سانت لويس ، MO 63108

Welcome Neighbor STL يتطلب من جميع طهاةنا إكمال تدريب معالجات الطعام ServSafe أو تدريب المديرين قبل المشاركة في أي من أحداث نادي العشاء. لذلك ، من المهم للغاية أن يقوم كل شخص يريد الطهي بإكمال تدريب على خدمة ServSafe.

سيتم ترجمة جميع المواد المكتوبة ومواد الاختبار إلى اللغة العربية لهذا الحدث لمرة واحدة. سيبدأ الفصل في تمام الساعة 9 صباحًا (لا تتأخر!) وينتهي في الساعة 4 مساءً بامتحان تحريري. بعد أن ينهي كل طباخ بنجاح امتحان الفصل ليوم واحد ، سيحصلون على شهاداتهم. 🏆🏅

تكلفة حضور التدريب هي 145 دولار. هذه هي الشهادة المطلوبة من قبل وزارة الصحة وهي صالحة لمدة خمس سنوات.

للمشاركة ، يرجى الاتصال بجيسيكا بولير على [email protected] في موعد لا يتجاوز 24 سبتمبر. نحتاج إلى اسم كل طالب ومعلومات الاتصال والدفع قبل بدء الفصل. هام *** *** لن يتم توفير رعاية الطفل لذا يرجى اتخاذ الترتيبات الأخرى.

حول ServSafe:
تتحقق شهادة مدير ServSafe من أن المدير أو الشخص المسؤول لديه معرفة كافية بسلامة الغذاء لحماية الجمهور من الأمراض المنقولة بالغذاء. الأفراد الذين ينجحون في امتحان 90 سؤالًا متعدد الخيارات بنجاح سيحصلون على شهادة مدير سيرفيس وبطاقة المحفظة. تم اعتماد شهادة مدير ServSafe من قبل المعهد القومي الأمريكي للمعايير (ANSI) بموجب مؤتمر معايير حماية الأغذية.