fri23sep6:30 pmfri8:30 pmWelcome Neighbor STL Supper Club at St. Margaret of Scotland Church6:30 pm - 8:30 pm 3854 Flad Ave - enter on 39th Street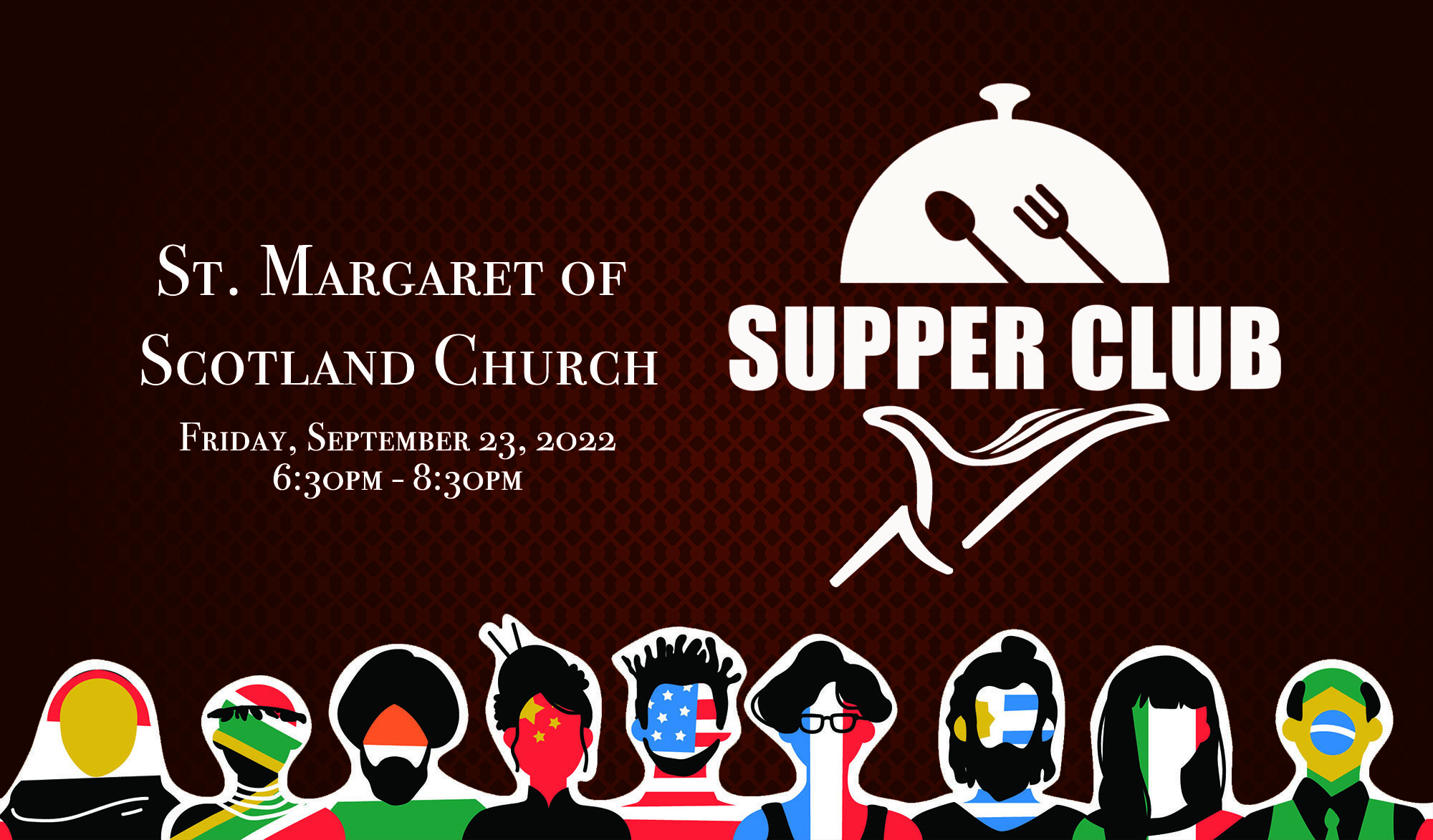 Time

(Friday) 6:30 pm - 8:30 pm
Event Details

St. Margaret of Scotland Living Justice Ministries invites you to a Welcome Neighbor STL Supper Club to support refugee families in St. Louis. Enjoy food, conversation, and catching up with friends – old and new. From cultural exchange to just plain fun, look forward to a great evening.

These meals present an opportunity for immigrant families to share knowledge and skills unique to them. It is also an opportunity for us to get a glimpse into their culture. These fundraising efforts can set them on a path of greater independence and confidence in their lives here in the USA.

$35 per Ticket
FATAYER (IRAQ)
is a Middle Eastern meat pie that can alternatively be stuffed with spinach, or cheese such as Feta or meat.
MACHBOOS (IRAQ)
An Arabic recipe with spiced chicken cooked with rice allowing the rice to absorb the rich flavors. Great with Greek yogurt! It is very popular in the Middle East.
BIRYANI BIRYANI (INDIA)
is a bold and flavorful Indian dish with crazy tender bites of chicken or vegetarian.
SAMOSA (INDIA)
is a fried dish with a savory filling, such as spiced potatoes, onion
KOUSHARI (EGYPT)
lentils and rice with pasta and with chickpeas and onions served with sauce made from tomato sauce garlic and olive oil.
BASBOUSA (EGYPTIAN DESERT)
Semolina, Coconut, Sugar, Milk and Ghee.