sun20jun4:30 pm6:00 pmEvent OverFeaturedWorld Refugee Day Drive-Thru Event4:30 pm - 6:00 pm STL FOODWORKS, 408 N Sarah Street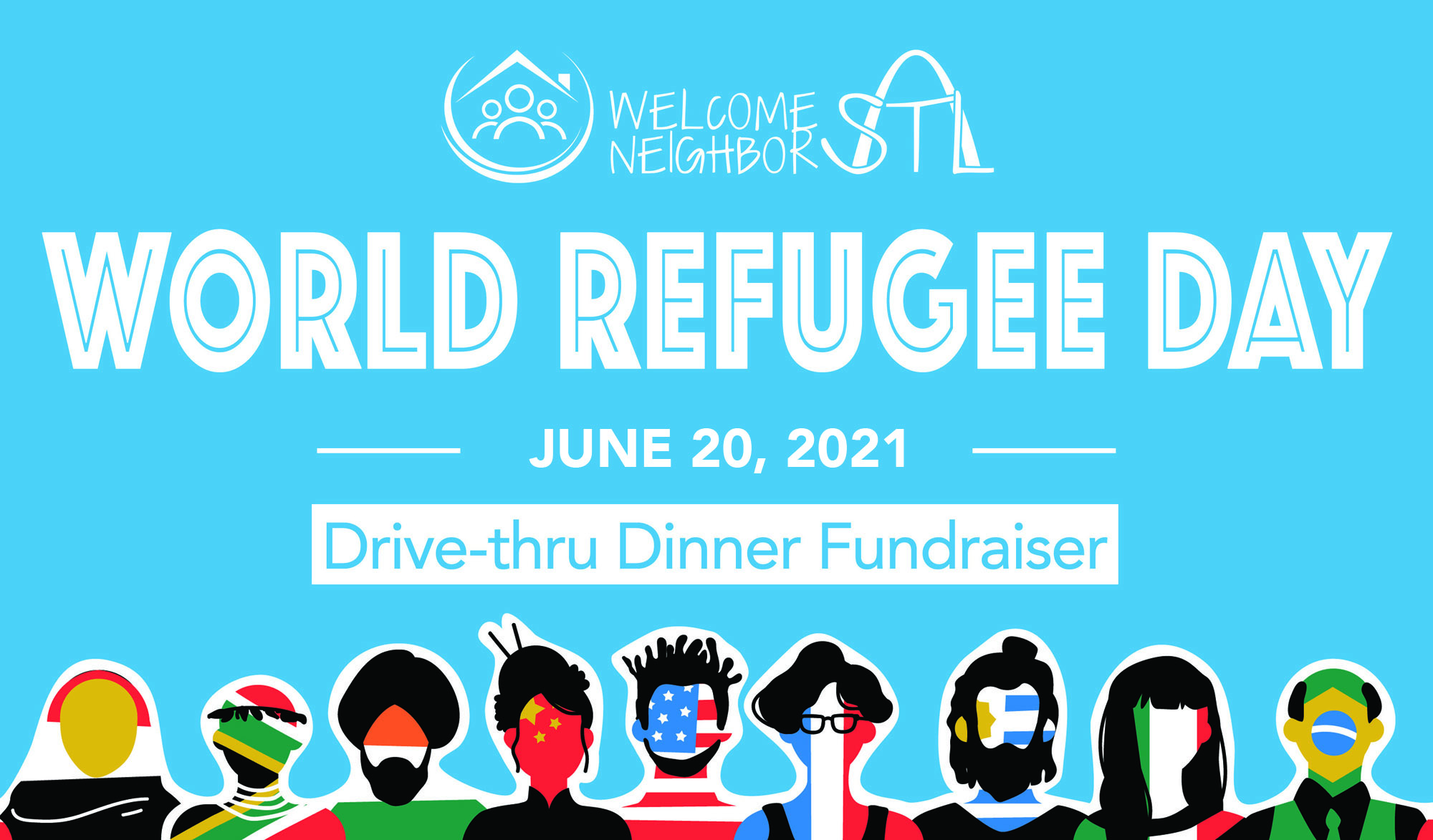 Time

(Sunday) 4:30 pm - 6:00 pm
Event Details

You are invited to a Welcome Neighbor STL  drive-thru supper club event to support refugee families recently settled in St. Louis.  Each year on World Refugee Day we host a fundraiser, but this year we will be celebrating with to-go boxes and will be bringing this 8-course Syrian and Moroccan meal directly to your car.

These meals present an opportunity for immigrant families to share knowledge and skills unique to them. It is also an opportunity for us to get a glimpse into their culture. These fundraising efforts can set them on a path of greater independence and confidence in their lives here in in the USA.

Drive up to pick up your to go dinner on Sunday, June 20th from 4:30 pm – 6:00 pm at STL Foodworks,  408 N Sarah Street, St. Louis, MO 63108. Our volunteers will bring your dinner directly to your car.
Appetizer:
Beat Root Salad – (Moroccan)
with fresh herb, lemon, and olive oil
Hummus with pita – (Syrian)
a dip made of chickpeas, garlic, lemon, tahini, and olive oil. Served with pita
Sides:
Vegetable Cigar – (Moroccan)
rolls filled with veggies, fresh herbs, harissa, and spices
Baba Ganoush – (Syrian)
a dip made of mashed eggplant, lemon juice, tahini. Served with pita
Entree:
Pastilla – (Moroccan)
tender chicken with onion and spices wrapped in crispy pastry layers
Kibbeh – (Syrian)
deep fried bulgur stuffed with beef, pine nuts, walnuts, onion and Mediterranean spices
Dessert:
Coconut Macaroons – (Moroccan)
Moroccan cookies made of coconut, egg, and sugar
Baklava – (Syrian)
a rich, sweet dessert pastry made of layers of filo filled with chopped pistachios and held together with ghee and rose water
Sign Up For This Event
Tickets are not available for sale any more for this event!