sat29feb6:00 pm8:00 pmEvent OverPallottine Renewal Center Supper Club6:00 pm - 8:00 pm Pallottine Renewal Center, 15270 Old Halls Ferry Road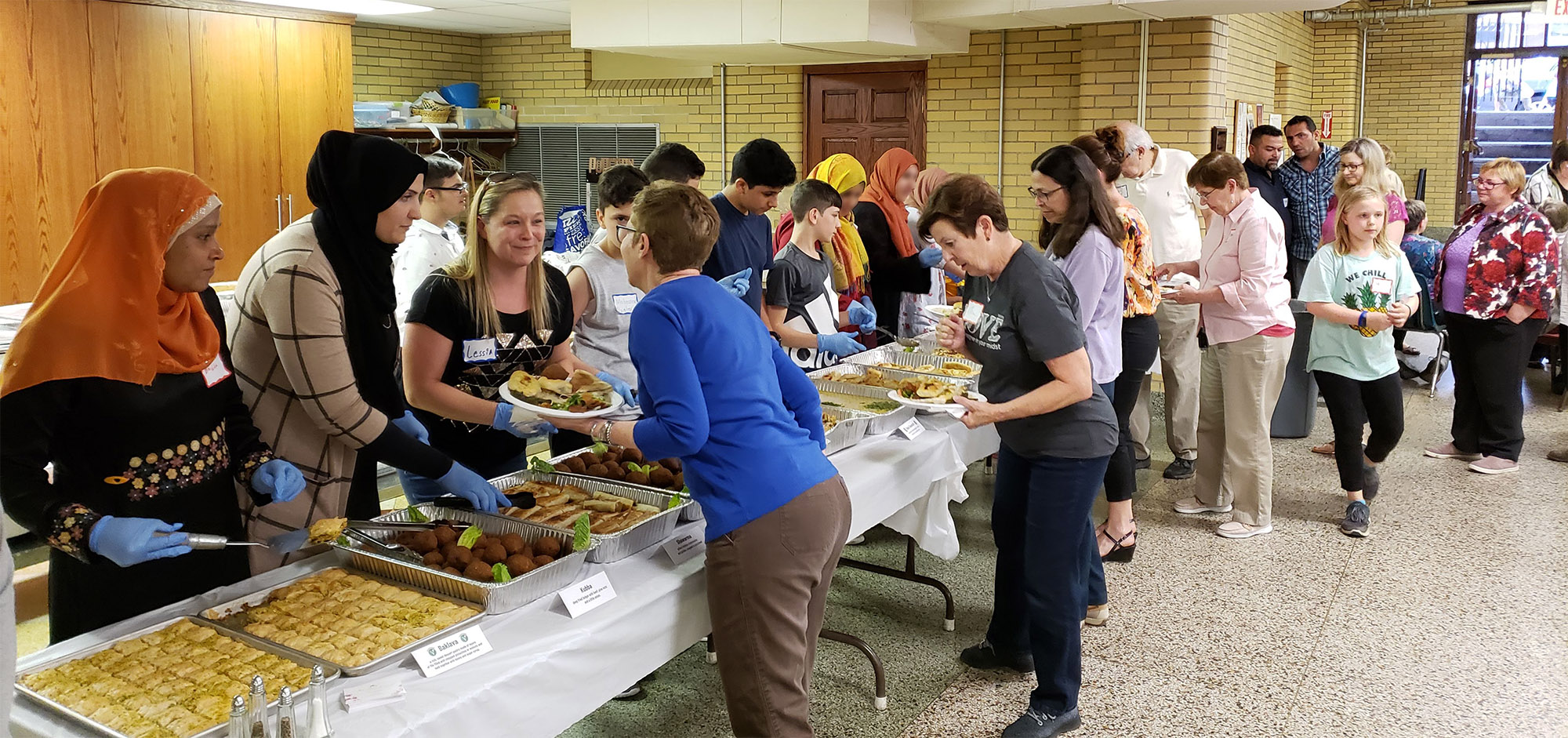 Time

(Saturday) 6:00 pm - 8:00 pm
Event Details

You are invited to a Welcome Neighbor STL Supper Club to support refugee families recently settled in St. Louis. Enjoy food, conversation, and catching up with friends – old and new. From cultural exchange to just plain fun, look forward to a great evening.

These meals present an opportunity for immigrant families to share knowledge and skills unique to them. It is also an opportunity for us to get a glimpse into their culture. These fundraising efforts can set them on a path of greater independence and confidence in their lives here in in the USA.

When you attend a Welcome Neighbor STL Supper Club, your meal will be prepared by immigrant neighbors who will share their culture and cooking skills by providing a table full of traditional food from their country of origin.

Suggested donation:  $25 per person. 90% of proceeds benefit the refugee cooks preparing the meals. 

The event will be held on Saturday, February 29, 2020 from 6pm-8pm at Pallottine Renewal Center at 15270 Old Halls Ferry Road, Florissant, MO 63034.

Menu – Enjoy Syrian Cuisine
$25/PER PERSON
Hummus
a dip made of chickpeas, garlic, lemon, tahini, and olive oil. Served with pita bread.
Yalanji
grape leaves stuffed with rice, Mediterranean spices, and lemon juice.
Tabouleh
a finely chopped salad made with parsley, lettuce, tomato, cucumber and bulgur. Mixed with lemon juice and olive oil.
Baklava
a rich, sweet dessert pastry made of layers of filo filled with chopped pistachios or walnuts and held together with honey and sugar syrup.
**GUESTS CHOOSE BETWEEN MEAT OR VEGETARIAN ENTREE**
Shawarma
chicken, mayonnaise, and pickles, wrapped in pita bread.
Maqluba
"upside down" rice with eggplant. Vegetarian Entree 
FREE PARKING
Front door off of the front parking lot
Sign Up For This Event
Syrian Supper Club eTicket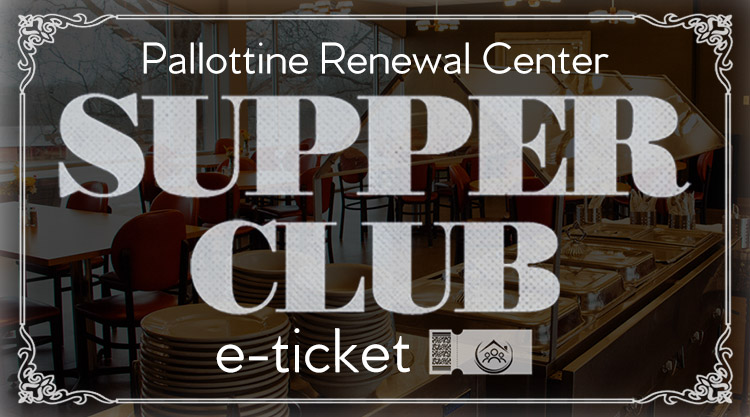 Guest List (Attending: 120)
Lauren HuckoTemur Said (3)Nikki Lohman (4)Kay Cochran (3)Linda Renaud (2)Megan Linhares (4)Katie Moorman (3)Helen Kornblum (7)Valerie Gemmingen (2)Khaled Shabany (3)Lahari Vuppaladhadiam (6)Mary Goldkamp (2)Jori Martinez-WoodsMercede SavalaPatrick BridenbeckerSarah DwigginsSharon PlankenhornArianna Parkhideh (6)Sue Reid (2)Julie Griffith (2)Courtney WildermanElaine Orton (2)Michael WohlstadterLaura Greiner (2)Nina Liebler (2)Becky Hill (2)Susan Griffard (2)Amy Prewitt (5)Michael Haynes (2)Joanne Appleby (2)Diane Goulis (2)Cassie Buell (2)Charlene KramerChristine KeilLou Conrad (4)Renee BenageAnne OwenMary Ann Renaud (3)SUSAN RIPPERNANCY OUTLAWVeronica GillilandBrenda HackmannNelda McAdonThomas Cummins (2)Sheila Whittington (3)Diana RehagenJamily Maloney (2)Marion MillerBarbara Buenemann (2)Ellen Mattli (2)Margaret Kruse (2)Helen Heil (2)Michelle SaloisKenneth Simpson (2)Margaret Flynn (4)
Tickets are not available for sale any more for this event!