sun26jan6:00 pm8:00 pmEvent OverThe Church of St. Michael & St. George Supper Club6:00 pm - 8:00 pm The Church of St. Michael & St. George, 6345 Wydown Blvd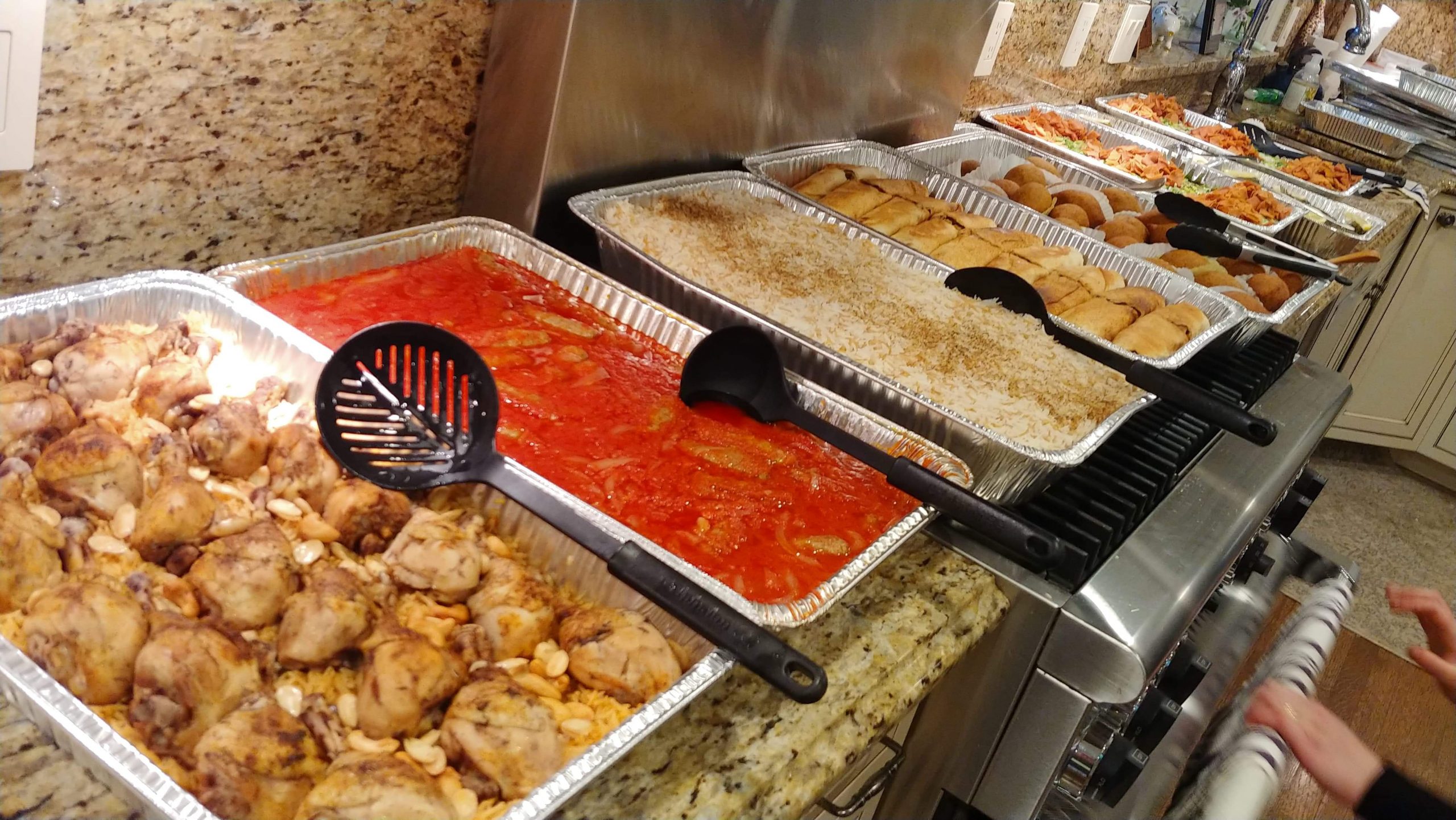 Time

(Sunday) 6:00 pm - 8:00 pm
Event Details

You are invited to a Welcome Neighbor STL Supper Club to support refugee families recently settled in St. Louis. Enjoy food, conversation, and catching up with friends – old and new. From cultural exchange to just plain fun, look forward to a great evening.

These meals present an opportunity for immigrant families to share knowledge and skills unique to them. It is also an opportunity for us to get a glimpse into their culture. These fundraising efforts can set them on a path of greater independence and confidence in their lives here in in the USA.

When you attend a Welcome Neighbor STL Supper Club, your meal will be prepared by immigrant neighbors who will share their culture and cooking skills by providing a table full of traditional food from their country of origin.

Suggested donation:  $35 per person. 90% of proceeds benefit the refugee cooks preparing the meals. 

The event will be held on Sunday, January 26, 2020 from 6pm-8pm at the St. Michael's Church at 6345 Wydown Blvd., Clayton, MO 63105.

Menu – Enjoy Syrian Cuisine
$35/PER PERSON
Hummus
a dip made of chickpeas, garlic, lemon, tahini, and olive oil. Served with pita bread.
Kousa Mahshi
stuffed zucchini with beef, rice, onion, allspice.
Tabouleh
a finely chopped salad made with parsley, lettuce, tomato, cucumber and bulgur. Mixed with lemon juice and olive oil.
Manakeesh
Similar to pizza. Grilled dough with a variety of toppings to choose from, including cheese, hot red pepper, thyme and ground beef, olive oil and Mediterranean spices.
Baklava
a rich, sweet dessert pastry made of layers of filo filled with chopped pistachios or walnuts and held together with honey and sugar syrup.
**GUESTS CHOOSE BETWEEN MEAT OR VEGETARIAN ENTREE**
Shawarma
chicken, mayonnaise, and pickles, wrapped in pita bread.
Maqluba
"upside down" rice with eggplant. Vegetarian Entree 
FREE PARKING
Off Street Parking
Sign Up For This Event
Syrian Supper Club eTicket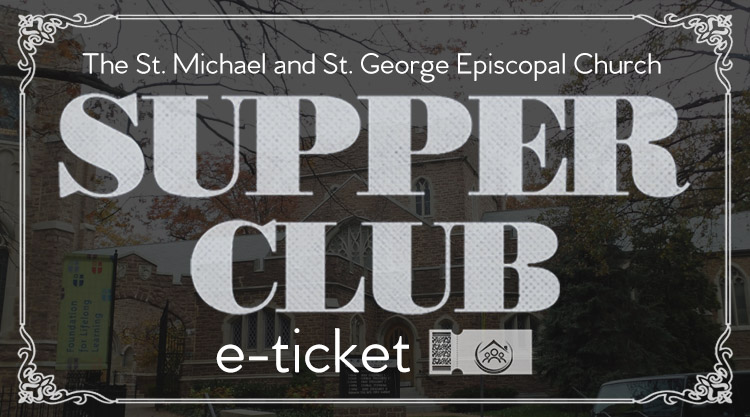 Guest List (Attending: 81)
Karen Winn (3)Janet WebbJohanna Nicholas (2)Ian Hagemann (4)Robert Lundt (2)Madhu Rajan (2)Debbie Moran (4)Anne LenersPatrick DeatonOliver ReedBarbara Carswell (2)Judith McCaffreyJennifer McGrath (3)Sarah Smith (4)Judy Glik (2)Gina Wright (3)Laurie Anzilotti (2)Anne Kelsey (2)Kathleen Sherby (2)Guy McClellan (2)Marty Chapman (2)Daniel SeymourAndy Martin (2)Shaela Woody (2)Laureen Di BisceglieStephen Eisele (2)Elizabeth Streett-Ott (4)Marcia Goldsmith (2)Beverly Anderson (5)Leslyn Ellston (3)Laura Lambrix (3)Jane GradyRobin Rivard (2)Abigail BordeauxLaurie BrownKaren Stern (2)Patricia Cooper (2)Harrison Hagan Heil
Tickets are not available for sale any more for this event!