The Journey to Barber (Again) and Lawyer
"This is my new home." These are the words from Yasser and Lina, a couple with three children who came from Syria to the United States on June 21st, 2016. They are from Damascus, the capital of Syria, and have known each other since they were really young because their families lived in the same neighborhood. Life in Damascus was beautiful before the civil war. Yasser had his own barbershop and life was good.
A Syrian civil defense volunteer performs ritual sunset prayers next to the site of a building that collapsed following reported regime air strikes in the rebel-held town of Arbin, in the besieged Eastern Ghouta region on the outskirts of the capital Damascus, on February 6, 2018. ABDULMONAM EASSA—AFP/Getty Images
"It's a civil war. This is my cousin; this is my neighbor."
Unfortunately, in 2011, neighborhoods were destroyed, and they felt the urge to leave because the war began. Yasser had done mandatory service in the army at the age of eighteen, but at the beginning of the war he received a letter requesting him to serve again. Yasser said, "It's a civil war. This is my cousin; this is my neighbor." So he refused to join the army and, in 2012, he and his family left Syria.
They lived in Jordan for four and a half years before coming to the United States. In the city of Amman, Yasser worked as a barber but life was still difficult. His family had to start from the bottom and there wasn't enough support from the government or local organizations like there is here in the US. In 2016, the International Organization for Migration (IOM) brought them to Saint Louis and a new journey began.t the news from the United Nations Refugee Agency that they could come to the United States.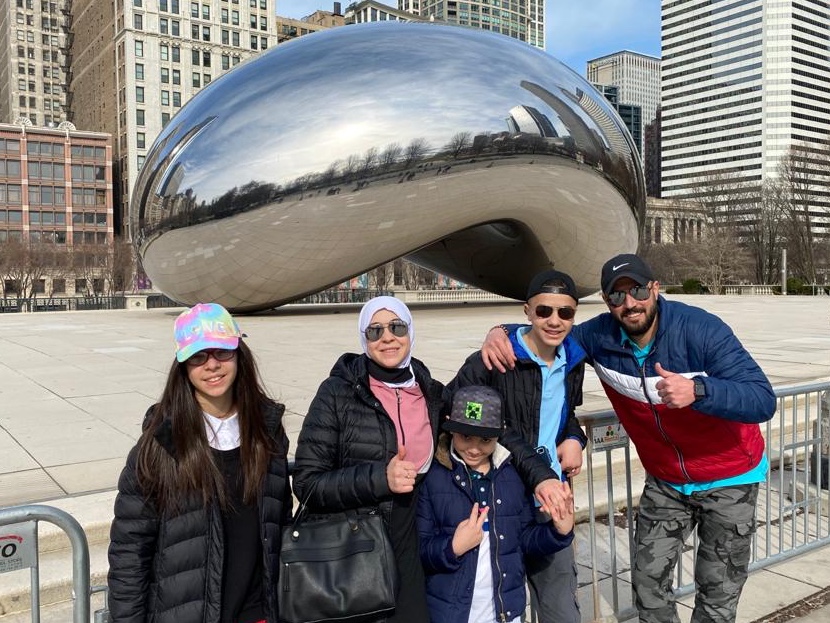 The hardest thing about moving to the US for Lina and Yasser was the language. They didn't know English or anyone else living in St. Louis. Fortunately, after a few months, Sole connected with Lina and Yasser and was happy to help them study English. Yasser's primary motivation to study was to get a barber's license and be able to practice his profession again, which is part of his identity. He had been working as a housekeeper for about a year and, for him to have time to study, Lina took a course to become a professional sewing machine operator and got a job to support their family. She also worked as a cook at Welcome Neighbor STL food events and taught Arabic cooking classes to add to the household income.
Yasser's path to get a barber's license was hard, it took him about four years to work as a barber again after he arrived in the US. Sole said, "I've never seen someone work that hard for anything." She and other volunteers supported Yasser throughout this journey, but the effort was completely from him. For ten months, Yasser went to a library and worked on translating an entire barber's textbook from English to Arabic. The book included difficult subjects such as anatomy, biology, chemistry, technical terms, dermatological conditions, the history of barbering, etc.
"I don't think I have ever in my life felt so proud of someone."
After much dedication and hard work, Yasser passed the barber theory test in his second attempt and finally opened his barbershop in August 2020. Sole said, "I don't think I have ever in my life felt so proud of someone." Since then, Yasser has successfully managed his business and made many friends through the shop. Sole and other volunteers also helped the family move into a great neighborhood where the school is better for the children.
Now that Yasser works full time, Lina studies ESL at St. Louis Community College and her goal is to become a lawyer. Sole assisted Lina in enrolling in classes and learning how to drive so she could have a driver's license. Sole has been a special friend, especially during their first year in the US. She helped the couple deal with the paperwork to get food stamps, health insurance, and figured out a path for Yasser to practice his profession.
"Welcome Neighbor is the same as family."
This June, after almost five years in the United States, Lina, Yasser, and their kids will finally get their citizenship. They say Saint Louis is now their home and what they love the most about America is the freedom they have to choose their future. They think about the bright future their kids can have and dream about purchasing their own house.
This family is thankful for how Welcome Neighbor has supported them and say, "Welcome Neighbor is the same as family."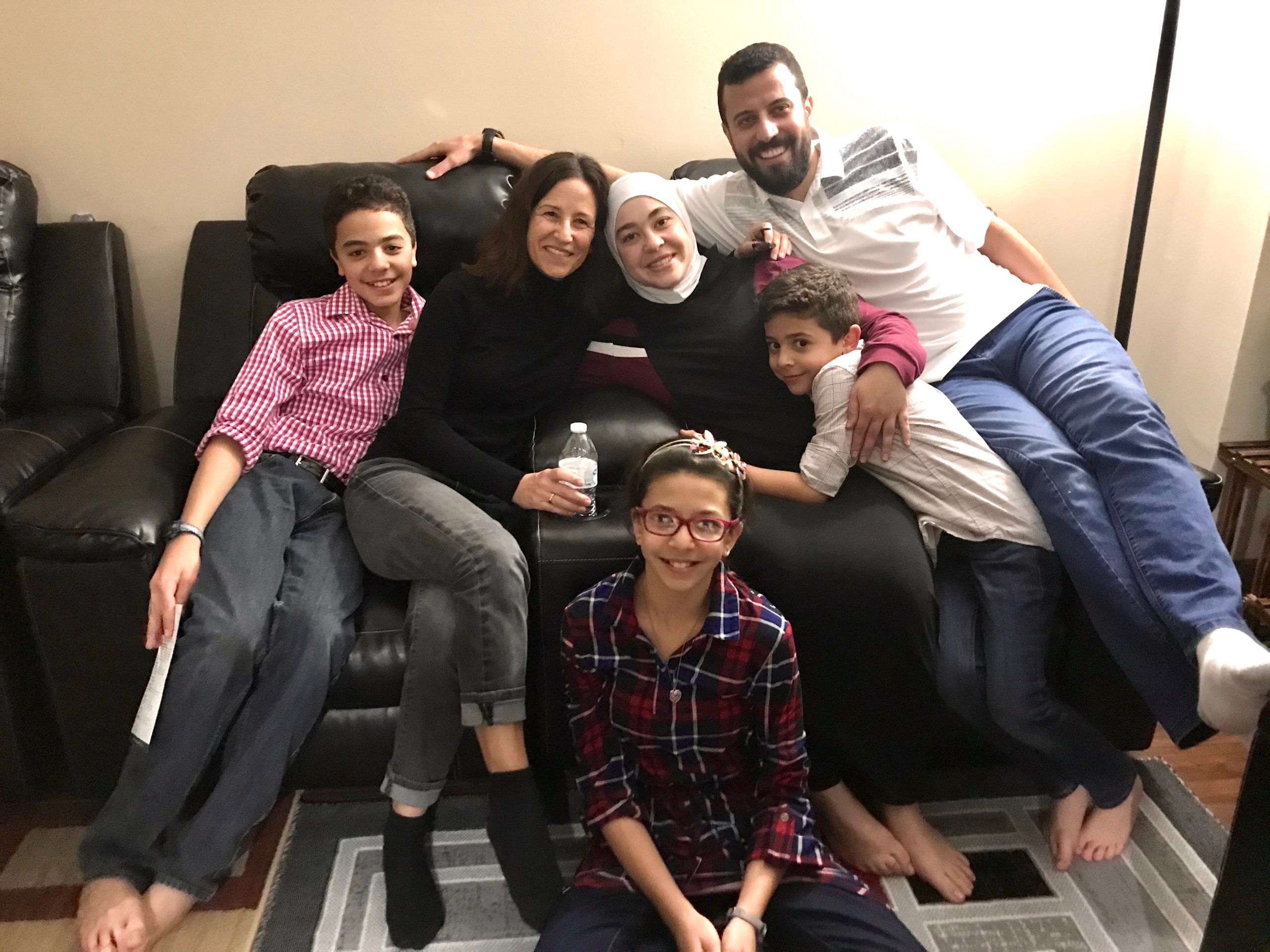 In supporting this family, Sole learned a lot about Islam, the Syrian culture, history, politics, and Lina's perspective on the role of women in their culture. She was motivated to help Lina and Yasser because what they were going through was really hard and it felt good to help somebody. Sole says it is a unique relationship. Lina calls her sister and they have a kind of closeness that she doesn't have with other friends. She has watched them become independent and successful while learning so much about their culture. Sole adds that "It's been one of the best experiences of my life, getting to know them."