Journey from the Zaatari Camp to Affton
Listening to the story of the Aloqla family told by the matriarch of the family, Faiga, was a powerful experience that brought many emotions. I arrived at the Aloqla's charming house in Affton on a brisk Tuesday morning to listen to Faiga and her youngest son Ziad tell me their story of coming from the Middle East to the Midwest. As I approached their house, I noticed over a dozen pairs of shoes scattered amongst their doorstep. The Welcome Neighbor STL Family Partner Coordinator, Madeleine, told me that it is customary for Syrian families to not wear shoes in the house. I was raised in a Finnish household where we have the same custom, so I happily removed my shoes and left them on the doorstep.
Once Madeleine and I entered their beautiful new home, Faiga greeted us with a warm smile and a beautiful tea display. We sat down and enjoyed the tea and chatted for a bit. Her husband, Ezat, then brought over some Syrian coffee and encouraged me to try it. It was very strong and bitter, but I loved it (I eagerly had it again a few days later when they brought a thermos of it to a Supper Club they were the cooks for). Ezat then insisted on making us breakfast, which Ezat, Faiga, Madeleine, and I then all enjoyed together at the table. Towards the end of our breakfast, Ziad came home from the park nearby and joined us. We then proceeded to talk about the family's journey from Syria to St. Louis.
Their journey from Syria started in December 2012, when Ziad was just two years old. They made the choice to flee from Syria due to the war. What used to be a great life in Syria, turned to having to crawl on the floor to get into their own kitchen. Bombs and guns were going off everywhere around them. No one was safe. One night, Faiga and her family, which included five kids: Faour, Bashar, Mohamad nor, Mahmoud, and Ziad, decided to leave Syria in the cold,
darkness of the night. They walked two hours to seek refuge at the Zaatari refugee camp in Jordan. They started off with a bag of items and their phones, but halfway through realized that it was too dangerous to bring their phones with them and that the bags were slowing them down. They left their suitcases and phones in the street, now only having the clothes on their back. They had to be as quiet as mice, to make sure that they would not get caught.
Once they arrived in Jordan, they were given a tent and food for the five of them to share. It was incredibly cold as well, since it was the middle of December, but they were safe. They eventually got another tent for the five of them and they were able to make a bathroom and a little kitchen in the tent, so they did not always have to travel to a bigger kitchen at the camp. Even though they were safe and out of Syria, life was still difficult for them.
A few years later, they got an offer to move to Canada. None of them had heard of Canada though so they denied the offer. It was far away and they were not sure what life would be like. They told this to one of their neighbors at the camp and they looked at Faiga and her family like they were crazy. "Canada is good!" they said. They immediately regretted their decision and said that they needed time to think about it. They tried to get the agency to let them change their answer, but the agency said it was too late. They only had one chance. They said that there was another option though, to move to St. Louis, Missouri in the United States of America. Faiga and her family had heard of America so they immediately said "Yes, yes, yes! We like that, we have heard of America!". Three months later, on July 27, 2016, they were on the plane to St. Louis.
The transition to St. Louis was difficult at first. They had to move thousands of miles from their family and friends, learn a new language, and completely restart a new life in a country and city they had never known before. The first three months in St. Louis, Faiga said that she was so sad. She did not know anyone and it was difficult. Eventually, they started going to the International Institute and they started meeting other Syrian families. The kids started going to school. Faiga started working. They all started learning English. Life in St. Louis was getting better.
Faiga told me about the American friends that she made in St. Louis. When Faiga and her family briefly lived in St. Charles, she said that they experienced some racism from their neighbors. She tried to offer them some fresh baked falafel and they just ignored her. But even through the hardship she also made amazing new friends, Don, Anne, and Jamie to help her and her family navigate life while living there. Another close friend that she made in St. Louis is Jen Saleh, who Ezat met on the steps of a mosque. Jen Saleh started off just helping Faiga and her family settle into St. Louis and get them where they needed to be to be happy here. Now, the Aloqla's and the Saleh's are close family friends. "We consider them to be family", said Jen when I asked her to tell me about her connection with Faiga and her family.
One exciting experience that Faiga and Ziad shared with me was how their whole family was flown to New York City to attend the Save the Children gala in October, 2017. They were invited by a Save the Children volunteer who they met while living in the Zaatari camp. They got to meet several celebrities such as current President Joe Biden, First Lady Dr. Jill Biden, Jennifer Garner, Olivia Wilde, and others.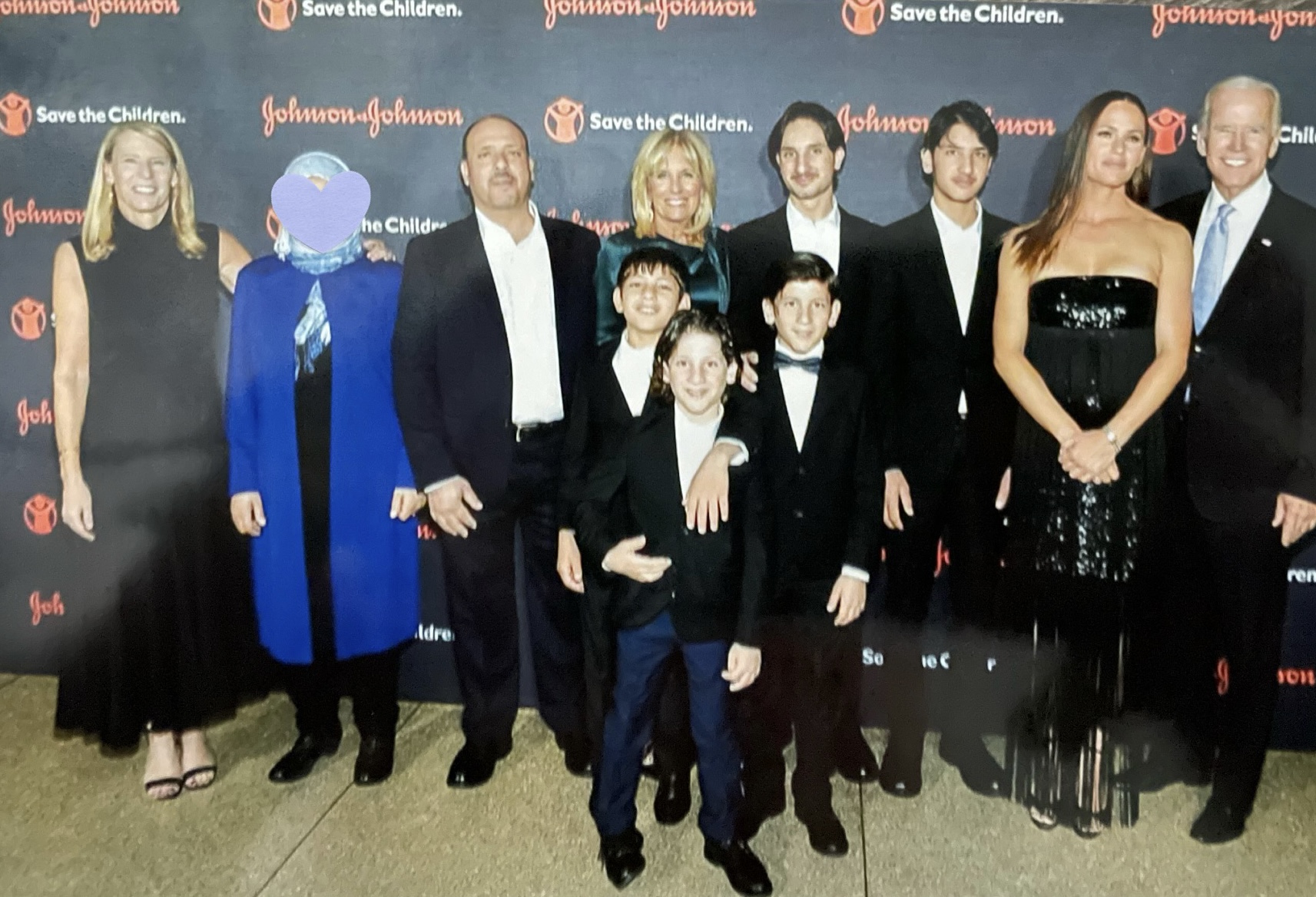 Even throughout all of the hardship that came with getting to St. Louis, Faiga and her family are now happy and settled into their new life. Some of their cousins from Syria just arrived in St. Louis this year and Faiga and her family are helping them resettle and navigate their new life in St. Louis, just how Welcome Neighbor STL and friends helped them, five years ago.